We Guide You Through A Simple And Peaceful Legal Separation Or Divorce
You Don't Need To Spend Money On Attorneys And Wait Months*
*You Must Meet Our Qualifying Conditions For A Simple Legal Separation or Divorce
You Want A Simple, Peaceful, And Easy Legal Separation Or Divorce, But There Are Problems…
Attorneys are expensive
The process can take months
We don't want to go to war with each other
The court forms are overwhelming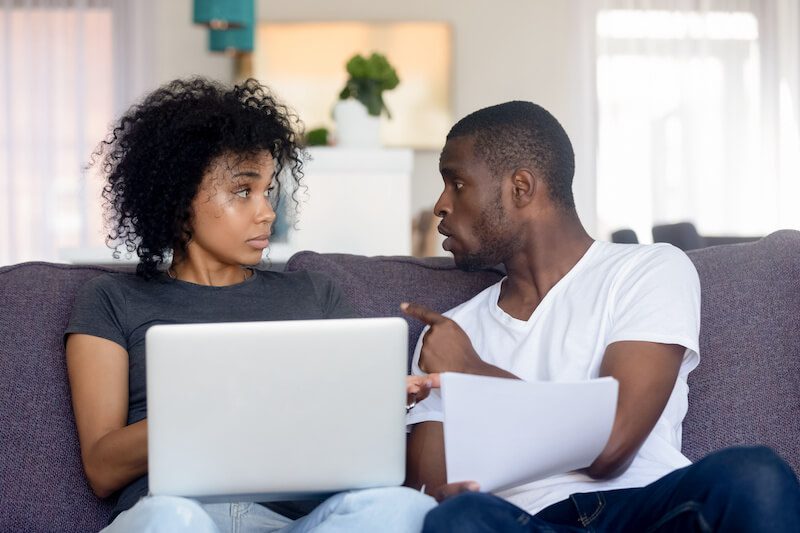 We Work Together, Saving You…
Time – we can simply complete the entire process, except court submission 
Money – we save most couples from $10,000-$15,000
Peace – we keep things friendly, especially if you have kids and want a good co-parenting relationship
"The most amazing experience. Supportive through every step. Genesis took care to minimize conflict and helped my wife and I get through a tough divorce and completely avoid attorneys. Made a potentially very difficult situation relatively painless. Thank you. You are the absolute best."
You Can Experience Peace
At Genesis Divorce and Family Center, we have helped hundreds of couples through simple and peaceful divorces and legal separations. We have a paralegal on staff that an assist you in completing legal forms required by the courts. We can even help if the papers get rejected by the court. We will help you cross the finish line. 
"Genesis was great to work with. They made the process as easy as possible given the difficult nature of the situation."
"Genesis Divorce and Family Center has my gratitude. The Genesis Center was generous with patience and flexibility throughout the divorce process. 
"I used Genesis for a complicated and stressful divorce they definitely helped resolve issues and keep things on track. Our mediator was calm, rational, informative and trust-worthy."
The Plan For Your Simple Divorce Or Legal Separation
Step One
Get information and learn if you qualify.
Step Two
Come to your mediation prepared to review documents and ready to discuss any issues.
Step Three
Move forward with hope and healing.
You Need To Meet This Criteria
You agree about custody and parenting time.
You agree about how to handle the house, cars, debts, and most assets including retirement.
You can gather all the documents necessary.
Free Consultation
Schedule a 15-minute consultation with a mediator to get your questions answers and ensure you qualify for a peaceful, simple divorce. If you are ready, then schedule your appointment.
Prepare For Your Appointment
We will send you info and worksheets. Please complete them before coming to your appointment.
 Gather all your documents needed for verification of assets and liabilities.
Come To Your Mediation
Come to your appointment with your worksheets and documents.
 Complete all the decisions necessary for divorce with the mediator.
 We draft all the necessary documents including the court forms.
Finish The Process And Experience Peace
Come in and sign. We take it from here to file with the courts.
 Go forward with a life of peace. We will notify you when the divorce is final. We are here to support you post-divorce. We can even help with other areas of conflict in your family, work, or community.
Begin Your Journey To Peace
After submitting the form, one of our mediators will reach out to schedule a FREE 15-minute consultation and get you on the path to peace.
Or you can call (503) 749-6040
OR
7307 SW Beveland St. Suite 200
Tigard, OR 97223
WA
915 Broadway St. Suite 100
Vancouver, WA 98660